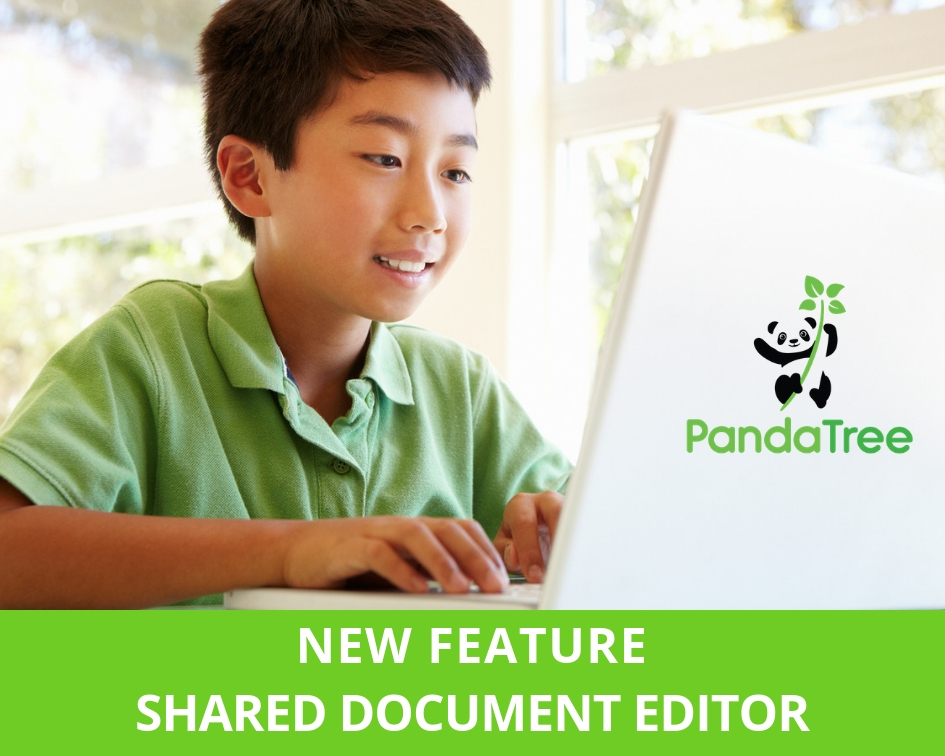 At PandaTree, we're constantly enhancing our program to meet the needs of our students, and we're excited to make a new feature available in our online language learning program – Shared Document Editing.
In response to parent requests to offer more opportunities for students to practice reading and writing, the Shared Document Editor allows students and tutors to write and edit together in real time during a lesson! From writing creative stories and poems to polishing their prose, students reap the benefits of practicing their written language skills with the expert support of their tutor. Students gain the confidence they need to grow their written language skills and apply their knowledge in the classroom and beyond.
PandaTree tutors can incorporate the Shared Document Editor into any lesson at any time, based on the student's needs and objectives. In all cases, parents can feel confident their child is receiving the highest quality support and encouragement necessary to build students' language skills.
PandaTree's Shared Document Editor works best when the keyboard settings on the student's computer are set to reflect the language being practiced. For details on how to switch the keyboard to the Mandarin or Spanish settings, simply Google: How to set up a [Spanish/Mandarin] keyboard on my [Mac/PC]. There's a one-time step to add the language keyboard, and then you can switch between it and your English keyboard when needed.
If parents want to ensure their child's lessons incorporate this functionality, just log in to the Parent Hub and update your child's profile to let your tutor know you're interested in incorporating more reading and writing into their lessons.
The PandaTree Difference
We strive to make our program fun and engaging for kids while convenient and affordable for parents.
Live, online lessons from the convenience of home – no driving required!

Expert tutors deliver one-on-one lessons

Spanish and Mandarin available

All students and levels, ages 2 to 15

Interactive, engaging curriculum

Tailored to your child's level and interests

Reading and writing support

Prices start at $19 per lesson

Fun for kids, loved by parents
Let us help you structure a language program customized for your child. Learn more at www.pandatree.com.