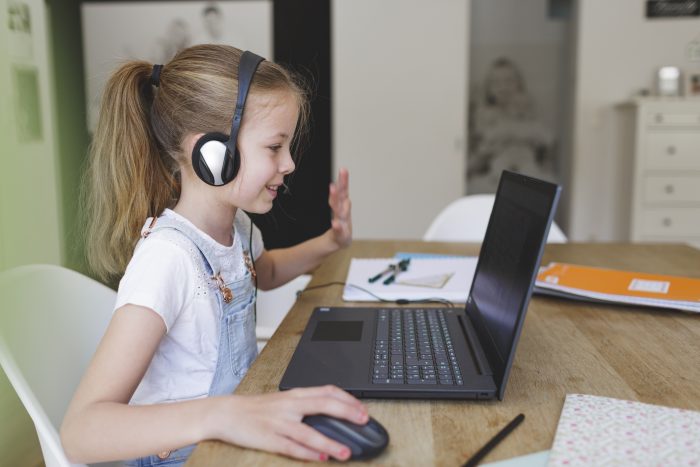 During the current pandemic, parents are looking for safe educational opportunities and social interactions for their children. Many parents already understand the benefits of foreign language learning – from improving children's performance in core subjects like math and English, increasing their empathy and out of the box thinking, and opening doors for their future. Now, new opportunities to do language lessons online with friends, offer an opportunity to combine the benefits of learning a new language with the social connection children need and crave.
In response to requests from parents, PandaTree has announced the launch of online small group language lessons for children, complementing its existing offering of online private Chinese and Spanish lessons for kids. Now, parents can arrange a group of 3-5 friends and PandaTree will set up a series of lessons at the day and time that works for the group. Lessons are just $10 per child per lesson for a 25-minute lesson, offering a considerable savings over private lessons. Lessons are available for students 2 to 17 years old. The lessons are appropriate for learning pods, home schoolers and other groups of friends.
Are small group lessons right for your child?
Taking lessons with friends is an excellent way for children to have some safe social contact and enjoy learning Spanish or Chinese with other kids they like. During the group lessons there are opportunities to practice talking with each other as well as with the tutor.
At just $10 per lesson the affordable group lesson price means the group can do lessons several times a week, or even daily, which is an excellent way to reinforce and accelerate foreign language learning. Lessons can be arrange as a monthly series.
Of course, during a small group lesson, each child will get less talk time than during a private lesson, but they will also be able to learn from their friends' learning.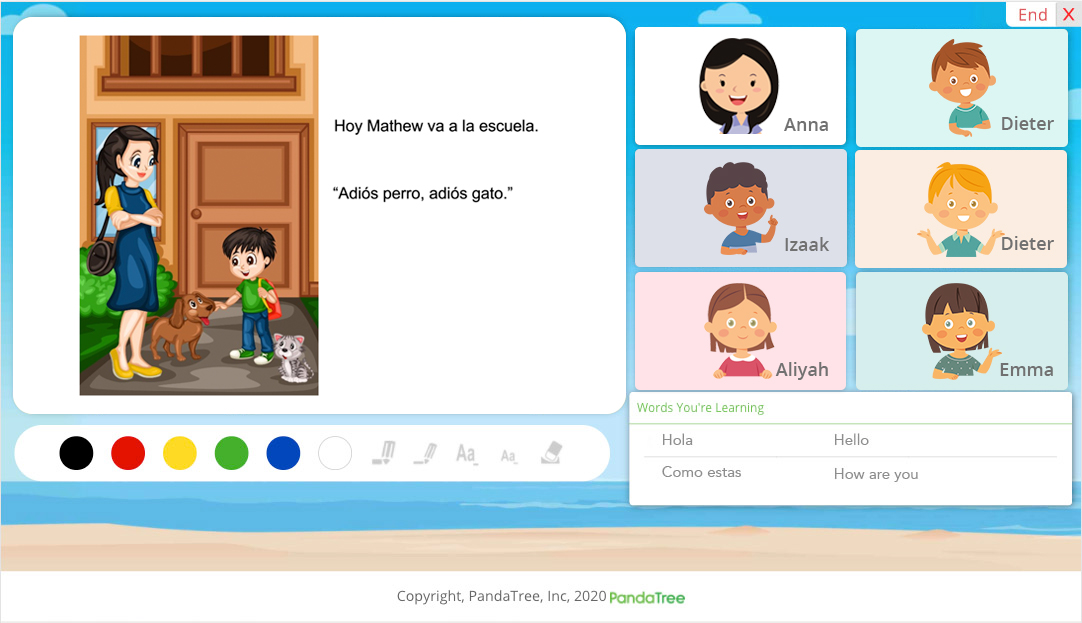 Learning Spanish or Mandarin Chinese in with a small group of their friends is a great way for kids to safely combine learning and social interaction.
How the small group lessons work
Small group lessons work in a similar way to PandaTree's online private lessons. During the lesson students see the tutor and each other on PandaTree's proprietary platform, and the tutor shares a screen with engaging content. After the lesson parents get an update email about what was covered in the lesson, and students can visit their Kid Hub to play games with the new words from the lesson and do other learning activities.
PandaTree tutors are carefully hired for their language teaching skills and an engaging approach that makes learning fun. Parents can feel confident knowing they have all undergone background checks and reference checks. During group lessons, the tutor will make sure every child is getting a chance to participate. Tutors will even use special group games, not available in one-on-one lessons, to keep the learning fun.
Who are small group foreign language lessons ideal for?
Group lessons are ideal for learning pods, home schoolers, and students who aren't yet enrolled in a foreign language program at school. The tutor will tailor the lessons for the groups language level, whether beginner or intermediate.
Small group lessons can also work for students who are taking an in-school foreign language class or immersion program together and who want to get some extra speaking practice outside the classroom. The tutor can even help reinforce the in-class curriculum.
When do small group foreign language lessons not work?
For children who are extremely shy, private lessons may be a better approach. On the other hand, some shy kids will rise to the challenge when they see their friends participating.
Additionally, for a child who is at a significantly different language level than their friends, a private lesson may be better able to offer content targeted to their level.
Learn more
Parenting is already challenging, but current circumstances have caused parents to scramble to find safe education and social opportunities for their child. By combining lessons with an expert tutor and safe social interaction with friends, PandaTree's small group lessons can help families out during these challenging times.
Learn more about small group lessons here or email customercare@PandaTree.com if you are interested in getting a group started.