Meet Xin, a beloved Mandarin Chinese tutor celebrating her third year with PandaTree. We caught up to learn more about how she became who she is and to get her tips for kids learning Chinese.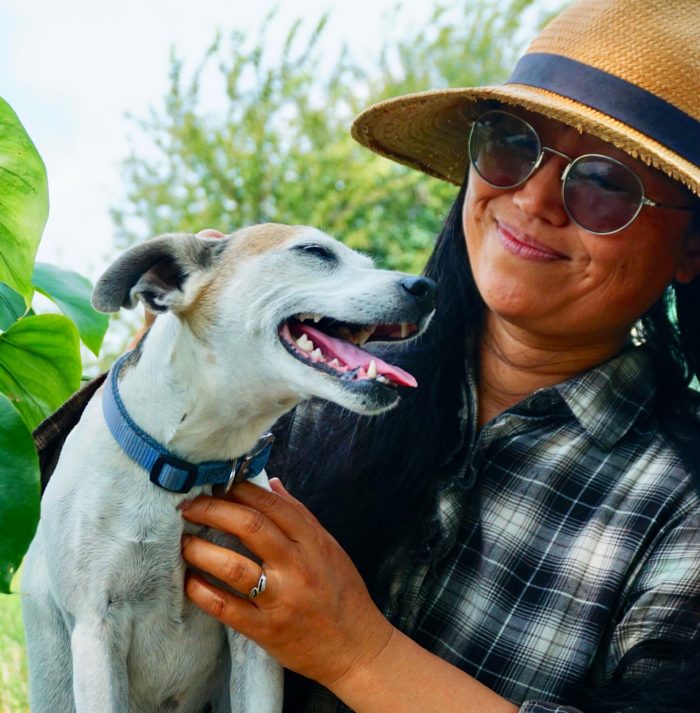 "Learning Chinese is just like planting trees. You'll have a good harvest after you work diligently."
Where did you grow up? I grew up in Zhuhai, Guangdong, China. It's one of the five special economic zones and also one of the cleanest cities in China.
What experience most contributed to who you are today? My father taught me English when I was three. He didn't realize that 27 years later his effort would lead me to marry a man who speaks English.
When did you know you wanted to be a teacher? When I was pregnant. I wanted to learn how to be a good mother. I studied Early Childhood Education and started my teaching career.
Was there a teacher who was really special to you? My first primary school teacher. She cared about her students. In order to minimize chalk dust she soaked the chalk in advance. I still remember her smile.
How would you describe your tutoring style in 5 words? Positive, motivational, energetic, informative, and entertaining. A sense of humor makes learning fun.
How many languages do you speak, and how has it changed you? Three. Mandarin, English, and Cantonese. It has greatly improved my worldview.
What do you enjoy most about learning other languages? I love understanding others and learning more about different customs and cultures.
What's frustrated you about learning another language? I often make gender mistakes using he and she in conversations. In Chinese, he and she have the exact same pronunciation. Sometimes I can catch myself making the mistake.
What do you love most about Mandarin as a language? It sounds musical to me.
What's the best advice you would give to a student learning Chinese? Practice it every day! There is no shortcut. Even seven minutes a day can make a difference.
What's your wish for your students? I hope they can become open-minded, creative, peaceful, and responsible Earth citizens.
What State do you live in and what do you like best about it? Illinois. I live on a small prairie farm with my husband, son and a singing dog. We have 22 trees. A few of them are fruit trees. Learning Chinese is just like planting trees. You'll have a good harvest after you work diligently.
Is there other work you do when you are not tutoring Chinese at PandaTree? I make pottery and artisan paper. I also teach art and Chinese classes.
What were your favorite activities as a kid? Singing, listening to music, and playing badminton.
What's your favorite thing to do on a day off? Playing badminton or ping-pong, depending on the weather. Watching movies with my family and enjoying some homemade popcorn! Delicious!
What's your favorite Chinese festival, and what do you do to celebrate it? Spring Festival. I love cooking with my mom. Our family makes Jiaozi (Chinese dumplings) together, has a family concert, and watches the CCTV Spring Festival Gala.
What's your favorite Chinese food? Jiaozi, of course!
What's your favorite place in China to visit? Zhuhai. My parents live there. It's clean, fun, and safe.
What's your secret superpower? My secret superpower? If I tell you, it won't be a secret, will it?
What are you secretly proud of about yourself? You love secrets. Well, I feel comfortable meeting new friends. I have friends of all ages from 12 countries.
What's your greatest achievement? Having a loving family! I'm also proud to have a degree from an American university.
What are you grateful for? We are alive and healthy!