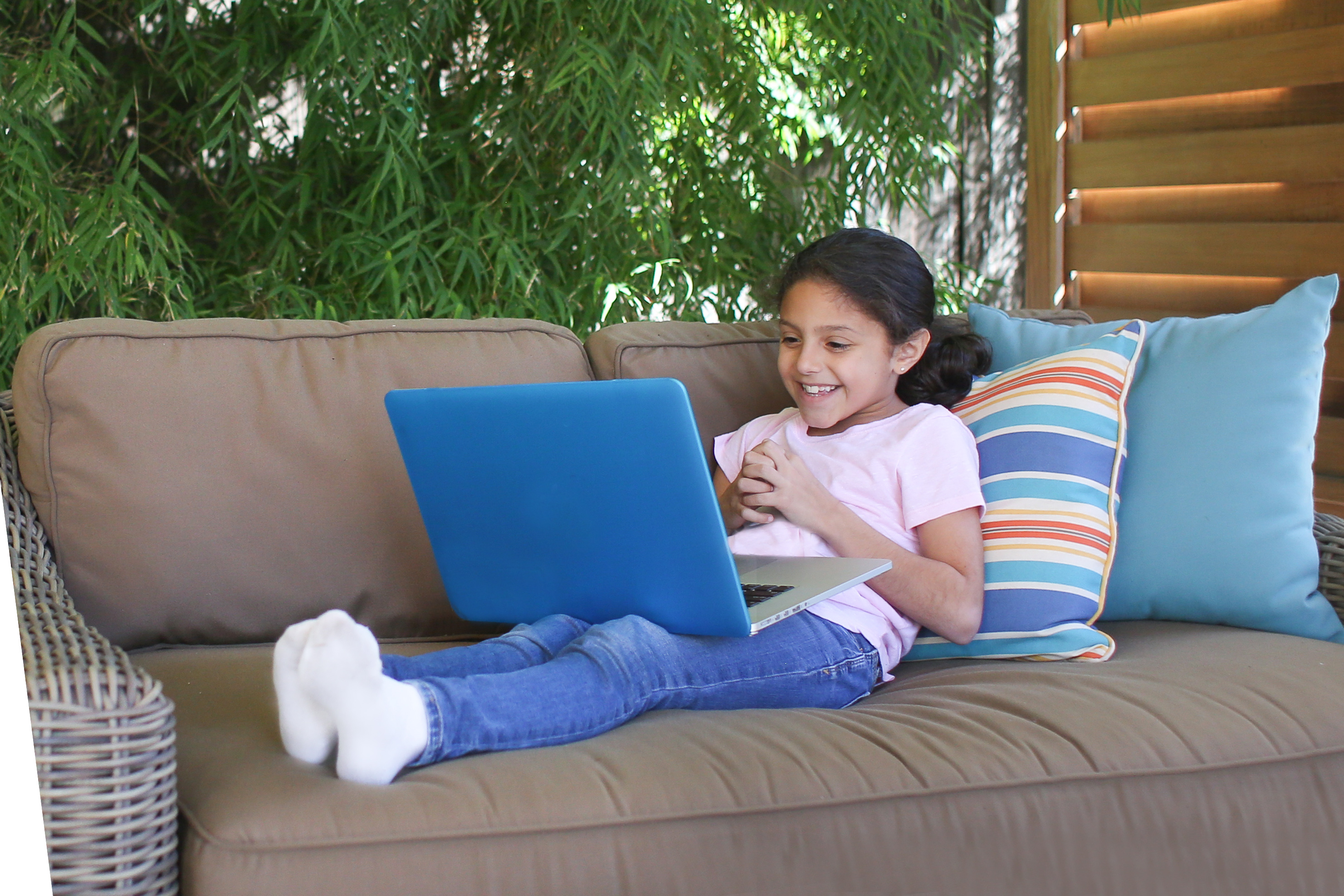 If your child is learning a second language, summertime practice is essential to help them retain what they learned during the school year. We've all heard about the dreaded summer "brain drain." The key to avoiding it is to keep your child's brain engaged all summer long. And it's especially important for learning a foreign language, which requires repetition and practice.
Here are seven fun ways your child can practice their foreign language skills over the summer.
Listen to music. Start your summer days with a dose of upbeat music or wind down a long day outdoors with a few lullabies. If you're on a road trip, use your smartphone to find Spanish or Mandarin stations – both Pandora and Spotify offer a range of stations available in either language. iTunes also carries Spanish or Mandarin music for kids.
Enjoy audio books. Long car rides or hanging out in the hammock are perfect times to listen to audiobooks in a foreign language. Choosing a book your child has already read in English can be great because knowing the plot line helps with comprehension, even if they don't know all the words. Check your local library for Spanish or Mandarin audiobooks. Audible.com has quite a large selection of Spanish audiobooks for kids. iTunes also has audiobooks – search "Spanish for Kids" or "Mandarin for Kids" in the iTunes store.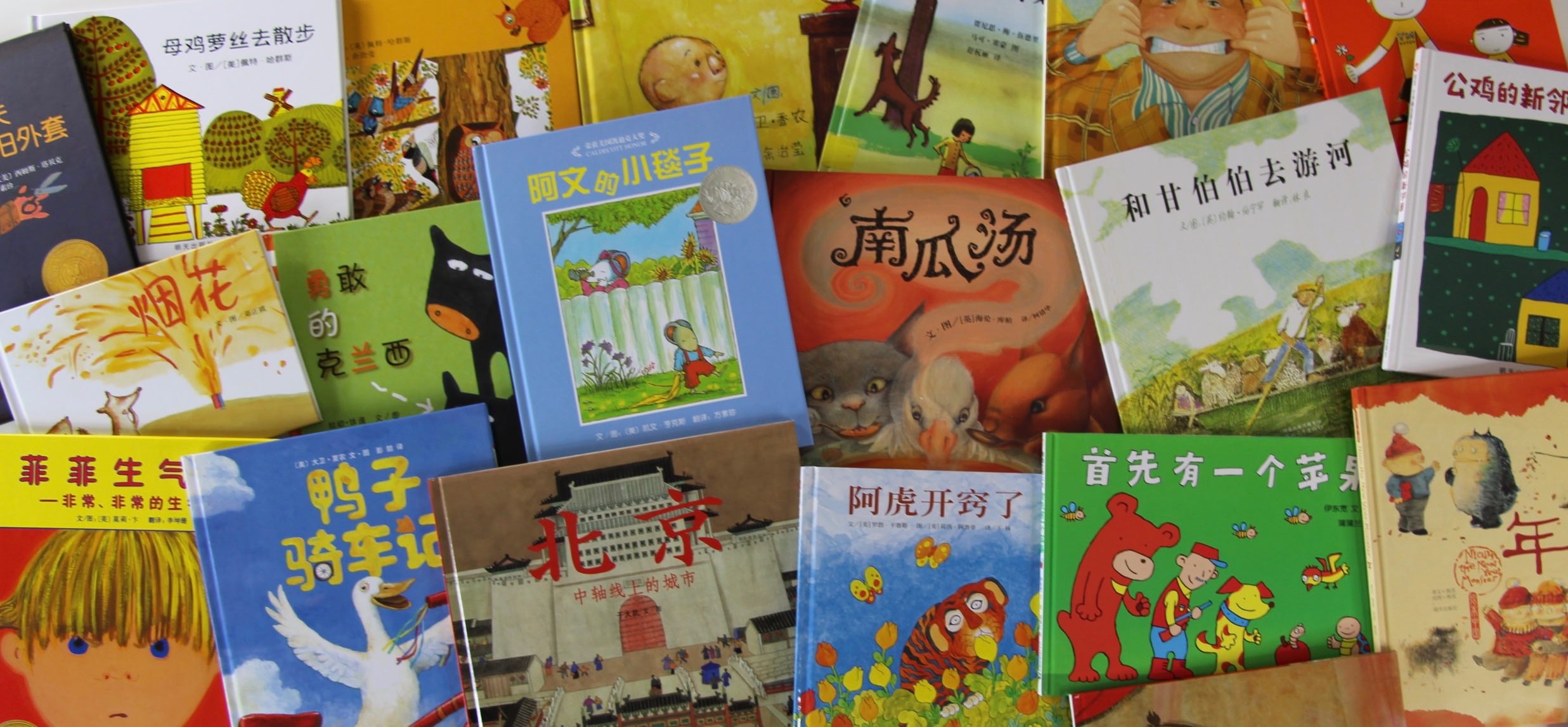 Read! Hammock + book. Is there anything better? Check out this list of recommended Mandarin Chinese books for children. If you can't find books in your local library, ChinaSprout is a great resource for Mandarin books for kids. For Spanish books, Amazon.com has a good selection.
Watch foreign language shows. For those occasions when a little TV watching is appropriate, fire up Netflix, which offers some kid-friendly shows in Spanish and Mandarin. Once you've selected a show, you'll need to change the settings for Audio and Subtitles in the bottom left corner of your screen.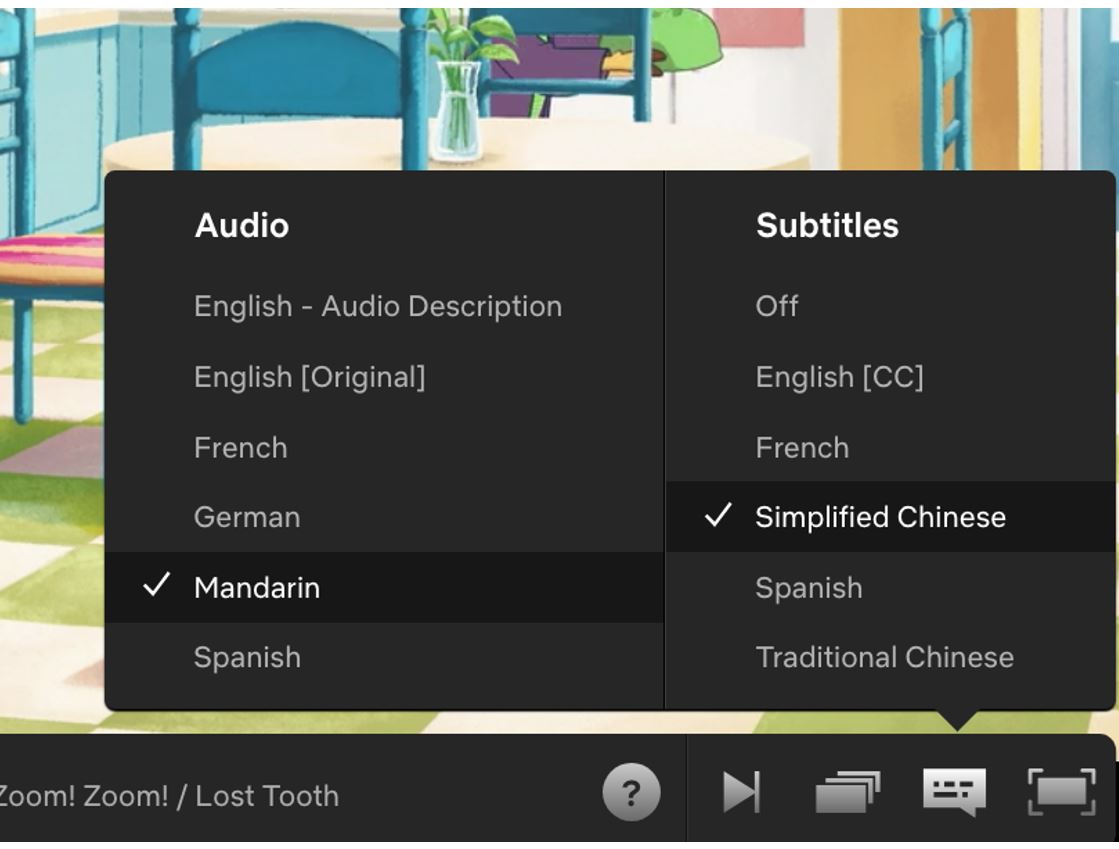 A few of the popular shows for kids that are available in both Mandarin and Spanish include The Magic School Bus, Llama Llama, Puffin Rock, The Who Was Show, Luna Petunia and Word Party.
You can also browse to find more language-specific shows. Copy netflix.com/browse/audio/zh into your browser for Chinese and netflix.com/browse/audio/es for Spanish.

Travel to a Spanish or Mandarin-speaking location. Exposure to real-life situations is an ideal way to help kids pick up or solidify their language skills. If you're planning a trip abroad and you're feeling particularly adventurous, try a family homestay. Besides often being cheaper than hotels, a homestay can give you and your kids an opportunity to try out your language skills in a real-world setting, while also gaining cultural awareness and education.
But, you don't have to travel overseas or across the border to experience real-life opportunities to speak Spanish or Mandarin. Depending on where you live, you might be able to visit your local Chinatown or Latin Quarter. These excursions can offer solid cultural exposure and also give your child an opportunity to practice – ordering food, asking a shopkeeper a question or simply reading signs.
Explore immersion camps. If you're looking for a more immersive experience, consider enrolling your child in foreign language camp. Some camps even offer family immersion programs designed to teach language skills as well as cultural understanding. Overseas, you can find family language camps across a host of countries including Costa Rica, Mexico, China and Taiwan.
Spend time with PandaTree. Like learning a musical instrument, learning a foreign language requires practice. PandaTree's one-on-one lessons with native speaking Spanish or Mandarin tutors make it fun. A few 25 or 50-minute lessons each week can build your child's fluency – and fit conveniently into busy summer schedules with no driving required. Lessons are recorded so parents can review their child's progress, and get updates after each lesson about what was covered.
Let us know in the comments below if you've got additional tips for kids.
Save on Summer Learning: Get 30% off PandaTree's single session prices when you buy 20+ lesson credits during our Pre-Summer Sale – going on now through May 28th, 2018.