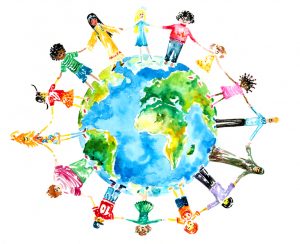 PandaTree was launched to help kids learn foreign languages in a way that is fun, motivating and effective. We've been thrilled with the response from parents, who, like us, are looking for ways to offer their children the opportunity to learn a foreign language, knowing the benefits only increase as the world becomes more globalized. PandaTree has been discovered by families around the world – including Norway and New Zealand! We are grateful to our students, their families and to our 20-and-growing amazing tutors.

We started out offering Mandarin and have since added Spanish tutoring, with more languages to come. We've also launched a Mandarin for Beginners program and a Spanish for Beginners program with a structured curriculum aligned to ACTFL standards. We've continued to develop innovative content to get students engaged. With their tutor, students can even virtually tour 3D environments – like a mangrove swamp in Madagascar or The Great Wall in China – to truly put language learning in context.
Since our launch, research has continued to confirm the benefits to children from foreign language learning – from improved judgement, to increased test scores in core subjects, to greater cultural understanding and empathy. The research doesn't capture the joy from being able to communicate with grandparents in their native tongue or having a spontaneous conversation with a local while traveling.
There is growing parent interest in foreign language learning. In the last two years another 25 Mandarin Immersion programs have opened bringing the number to 218 in the United States. According to the Center for Applied Linguistics there are 276 Spanish Immersion programs. Many immersion programs report being over-subscribed. In 2016, eight additional states began to offer the Seal of Biliteracy, bringing the total to 23, to recognize high school graduates with proficiency in two or more languages.
With this blog we aim to keep in touch with parents and educators interested in foreign language learning. In future posts look for us to explore the research on foreign language learning, tips for parents looking to support their language learners and more. And always, we welcome your feedback.
Kristina
Founder & CEO, PandaTree